Nearly 80 Galleries in LA Organize a City-Wide Weekend Celebration
The weekend events feature birth paintings, a plant sale, Catherine Opie's new monograph, and much more.
Next weekend, almost 80 galleries will be participating in the inaugural Gallery Weekend Los Angeles, a five-day series of performances, talks, and exhibitions taking place throughout the city. Meant to celebrate the experience of seeing art in-person, the event is organized by Gallery Association Los Angeles (GALA), a collection of Los Angeles-based galleries that banded together last year during the early days of the pandemic to provide an online showcase for the city's vibrant art scene. The result was GalleryPlatform.LA, a site that features rotating viewing rooms as well as editorial content, offering a way to connect with collectors, curators, and art lovers at a time when physical art spaces had to remain closed.
Now that restrictions are loosening somewhat, GALA has organized its first in-person event, billed as the first in an annual summer tradition highlighting the breadth of LA's rapidly expanding gallery sphere.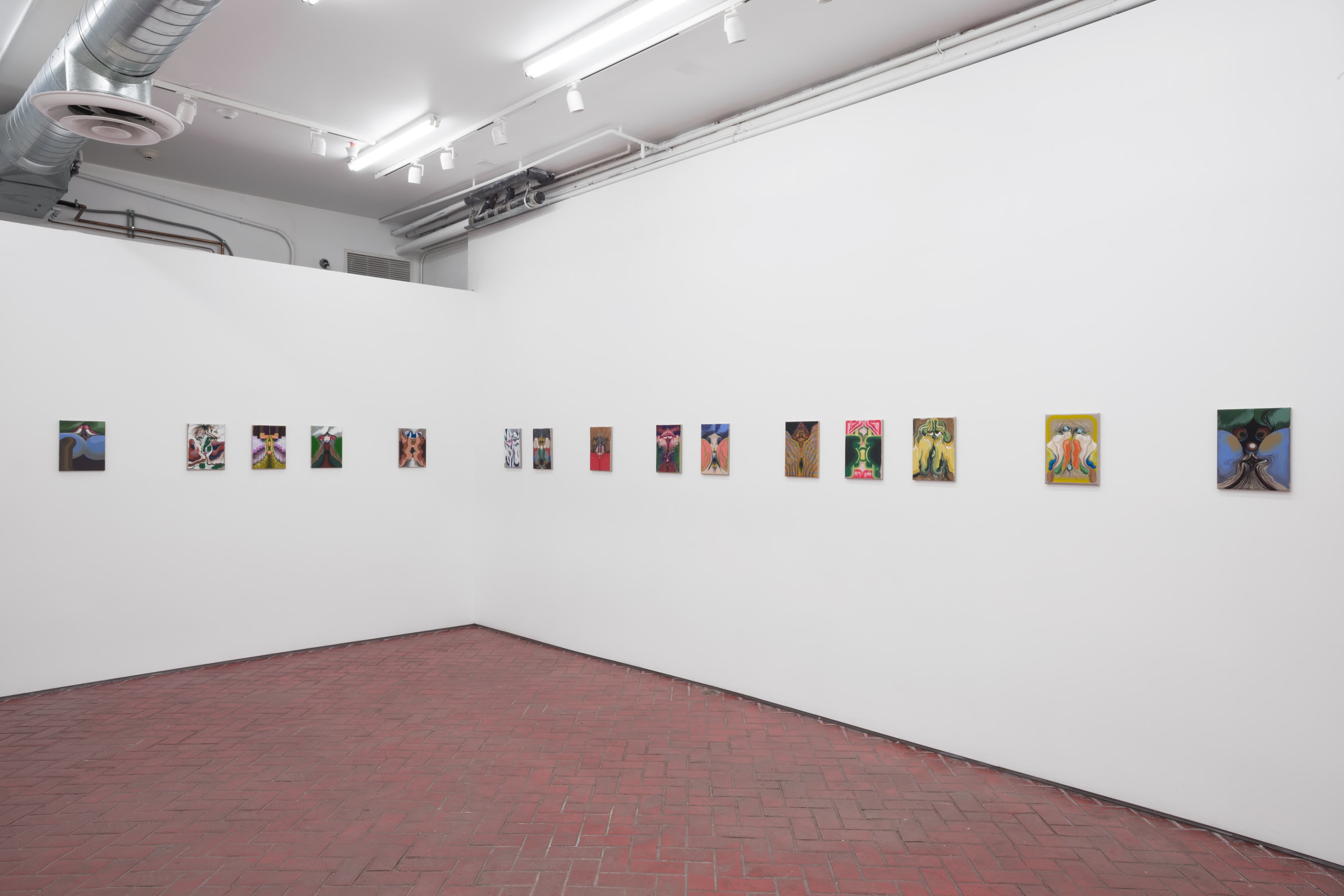 Bridget Mullen: Birthday, installation view, Shulamit Nazarian, Los Angeles, July 10 – August 28, 2021. Courtesy of the artist and Shulamit Nazarian.
Exhibition highlights include:
Programming highlights include:
A conversation between artist Raul Guerrero and Pilar Tompkins Rivas, chief curator and deputy director of curatorial and collections at the Lucas Museum of Narrative Art, on July 30 at 5pm at David Kordansky Gallery. The two will discuss Guerrero's current show at Kordansky, Fata Morgana, which explores the histories and fictions embedded in specific locations such as the Black Hills of South Dakota or contemporary Los Angeles, and how these relate to the artist's own Mestizo ancestry.
Various Small Fires and artist Sean Raspet will throw a plant sale with coffee and donuts on July 31 from 10am to 1pm in conjunction with his exhibition featuring new plant varieties mutated via radiation.
Curators Mika Yoshitake and Kris Kuramitsu will discuss "Borders and Identity" at Blum & Poe on July 31 at 2pm in conjunction with Japanese artist Yukinori Yanagi's first major US retrospective featuring work that confronts nationalism, war, and incarceration with technical precision and dark humor.
Regen Projects and Phaidon Press will host a book release for photographer Catherine Opie at the artist's studio on July 31 at 5pm.
LA's oldest and newest art fairs, the LA Art show and Felix respectively, will also be taking place during the same time, offering a critical mass of in-person art events showcasing both Angeleno artists and art spaces. "I hope that Gallery Weekend helps visitors and locals appreciate that Los Angeles is not just an arbitrary backdrop for our programs," Barrett said. "Our galleries are shaped by the forces that are specific to this city, both the encouraging conditions here in LA and the more challenging ones."