Best of 2022:
STIR presents an ensemble of creations and initiatives orchestrated by music—its melodies, expressions, and power.
Greek philosopher Plato aptly said, "Music gives a soul to the universe, wings to the mind, flight to the imagination, and life to everything." From cultures and languages to nationalities and generations, there is hardly any barrier that music does not transcend. Wafting threads of melodies and harmonies sew fissures of differences, backgrounds, and prejudices that humans often create for and between themselves. As eras perpetually change, and the world and its communities evolve, the ubiquitous love for music prevails, and understandably so.
Melodious sounds undeniably guide artists and musicians who work closely with them, but also so many more. From innovative musical instruments to evolving music technology, countless instances of compositions inspired by music—or realised as an ode to it—reverberated in the world of design. Looking back at Best of 2022, STIR collates the musical creations that made heads turn and feet waltz in the creative community and beyond.
Perimeters by Naama Tsabar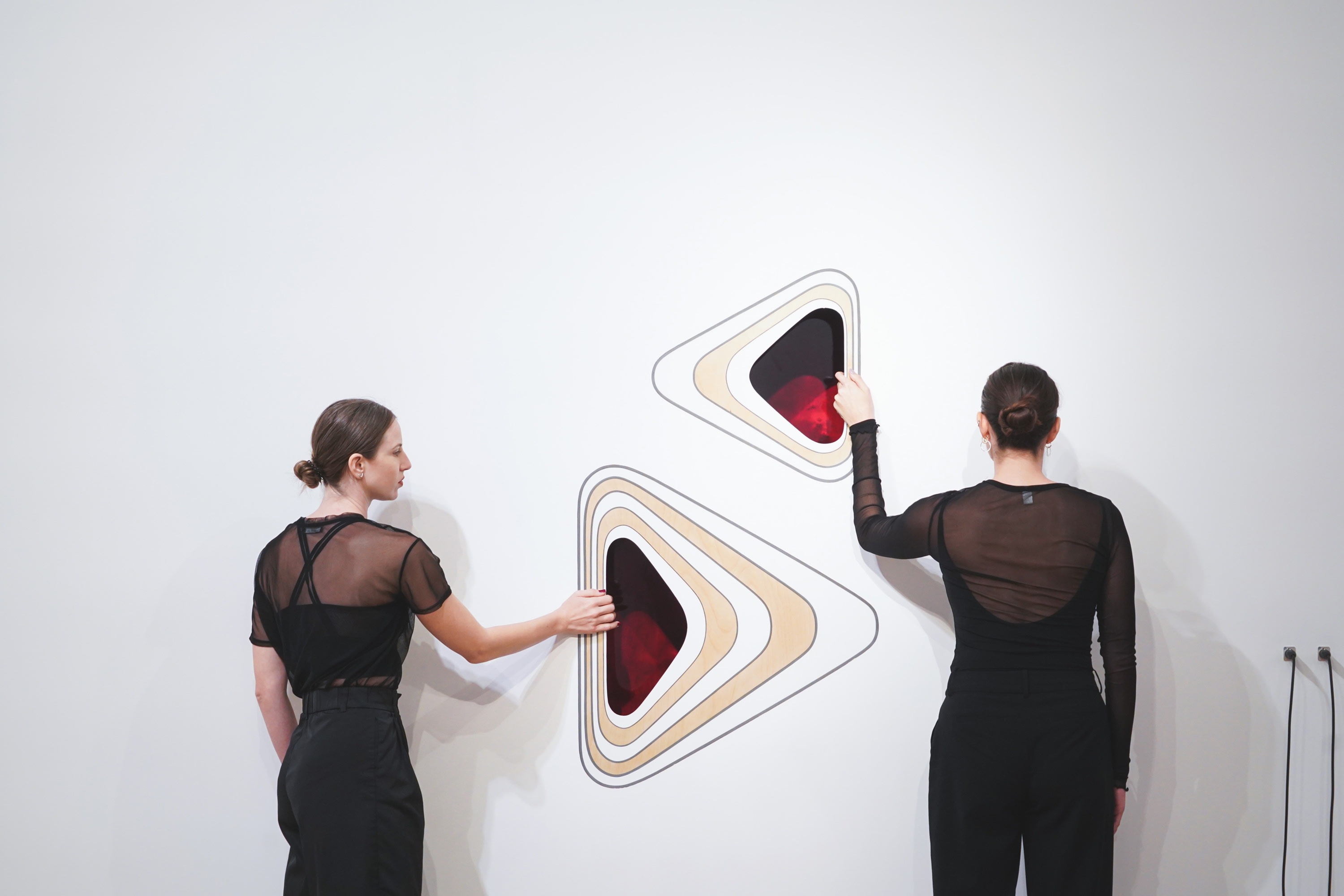 Perimeters performance (2021)
Image: Courtesy of The Bass
Israeli born and New York based artist Naama Tsabar's site-specific work took stage at The Bass Museum of Art. Revolving around the artist's series Inversions, 'Perimeters' invited visitors to engage and interact with the installations. Tsabar infused elements from sculpture, music, and performance into the architecture, transforming the museum itself into an instrument. The interactive exhibition presented new iterations of four bodies of work that the artist has explored since 2006. Tsabar explored the movement of sound through and beyond walls and built environments, working at the point of union of architecture and music. Through the exhibition, the artist challenged the viewers' rigid perceptions of sound, sculpture, and the museum as a space.