Southern California picks from Gabrielle Lawrence: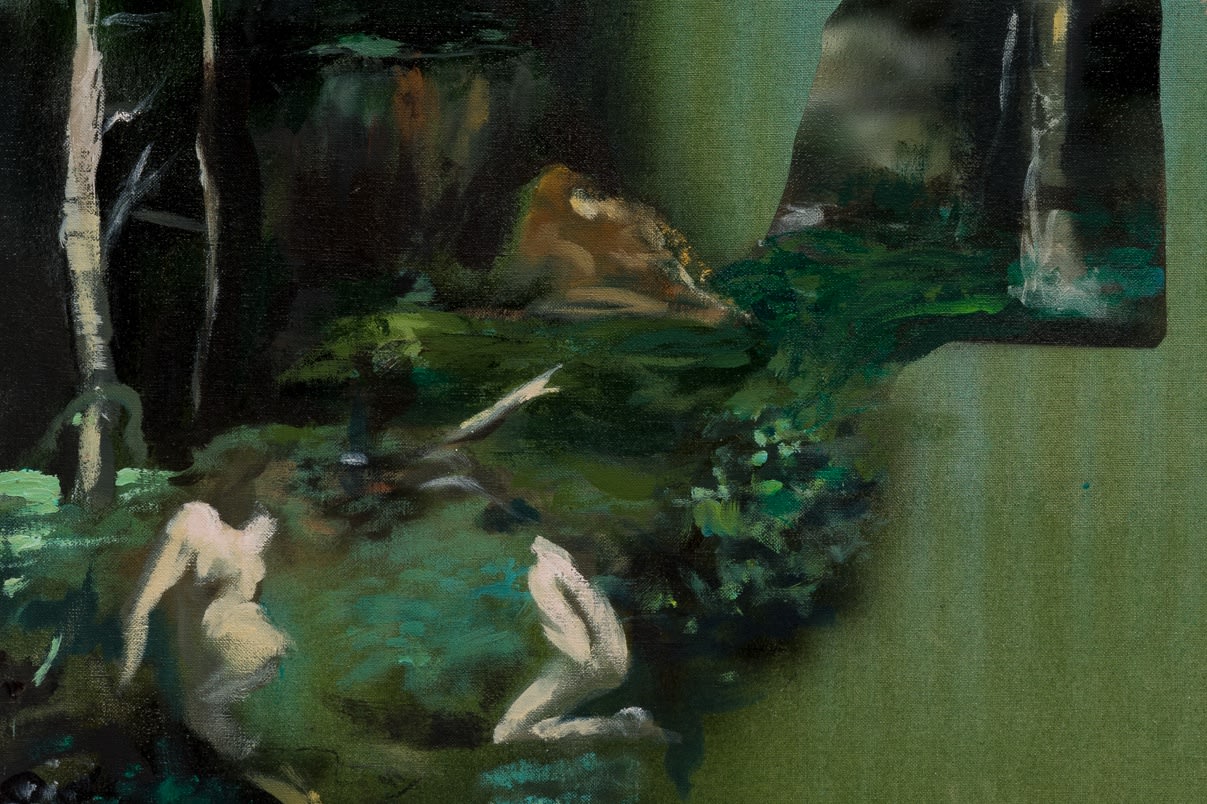 Annie Lapin, Where We Go (detail), Acrylic and oil and oil stick on linen, 57 x 44 in.
I keep checking my calendar for November 12th. The opening of Annie Lapin's Contours of the Vast is tiptoeing its way here. There's something about the bright tones of Lapin's paintings blending so naturally with bits of landscape that just feels right. In these past few COVID years, collage has fallen deeper into my heart. Or perhaps, the closer I've drawn to myself, the more collage comforts me. Lapin's "fractured yet coherent" approach to visual storytelling resonates with an ever present tension I've yet to name—like a tightness in the body that you can't quite work out. And like a good stretch that allows you to take up space, Contours of the Vast teases the satisfaction of articulating the through line between small, everyday efforts and big epiphanies that burst open new pathways. Reflection: What's your favorite art medium? What about it excites you?