Plus solo shows for Wendell Gladstone, Gretchen Scherer, Dominic Chambers, and more.
Each week, we search for the most exciting and thought-provoking shows, screenings, and events, both digitally and in-person in the New York area. See our picks from around the world below. (Times are all ET unless otherwise noted.)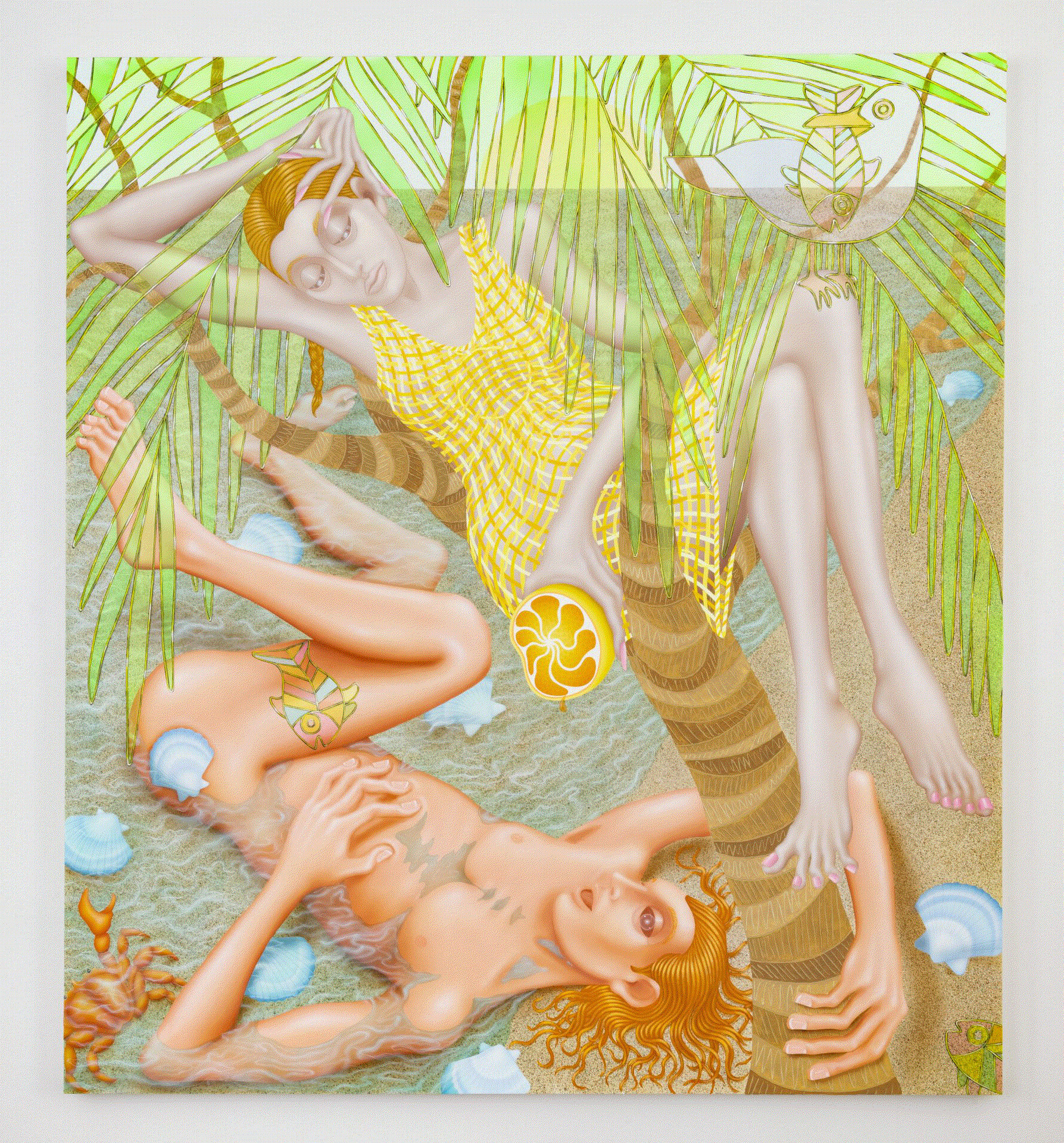 Wendell Gladstone, Sun Dress (2021). Courtesy of Kravets Wehby.

9. "Wendell Gladstone: Mirages to Touch" at Kravets Wehby, New York
Wendell Gladstone's Day-Glo paintings conjure a delightfully surreal summery dreamworld, populated by long-limbed figures in states of repose. But the real wonder of these works is the hard-edged surface that the artist forms with thick but evenly applied layers of acrylic, almost as if collaging with paint. These careful details demand in-person viewing.
—Sarah Cascone