Your list of must-see, fun, insightful, and very Los Angeles art events this month, including Ulysses Jenkins, EJ Hill, Carlos Almaraz, and more.
A number of talented Los Angeles artists are having important solo shows this month, including contemporary artists EJ Hill and Ulysses Jenkins, and key figures of the Chicano art movement, Carlos Almaraz and Richard Duardo. If you're into art fairs, February is host to three, and don't miss the Getty's fascinating-sounding exhibition on art and anatomy.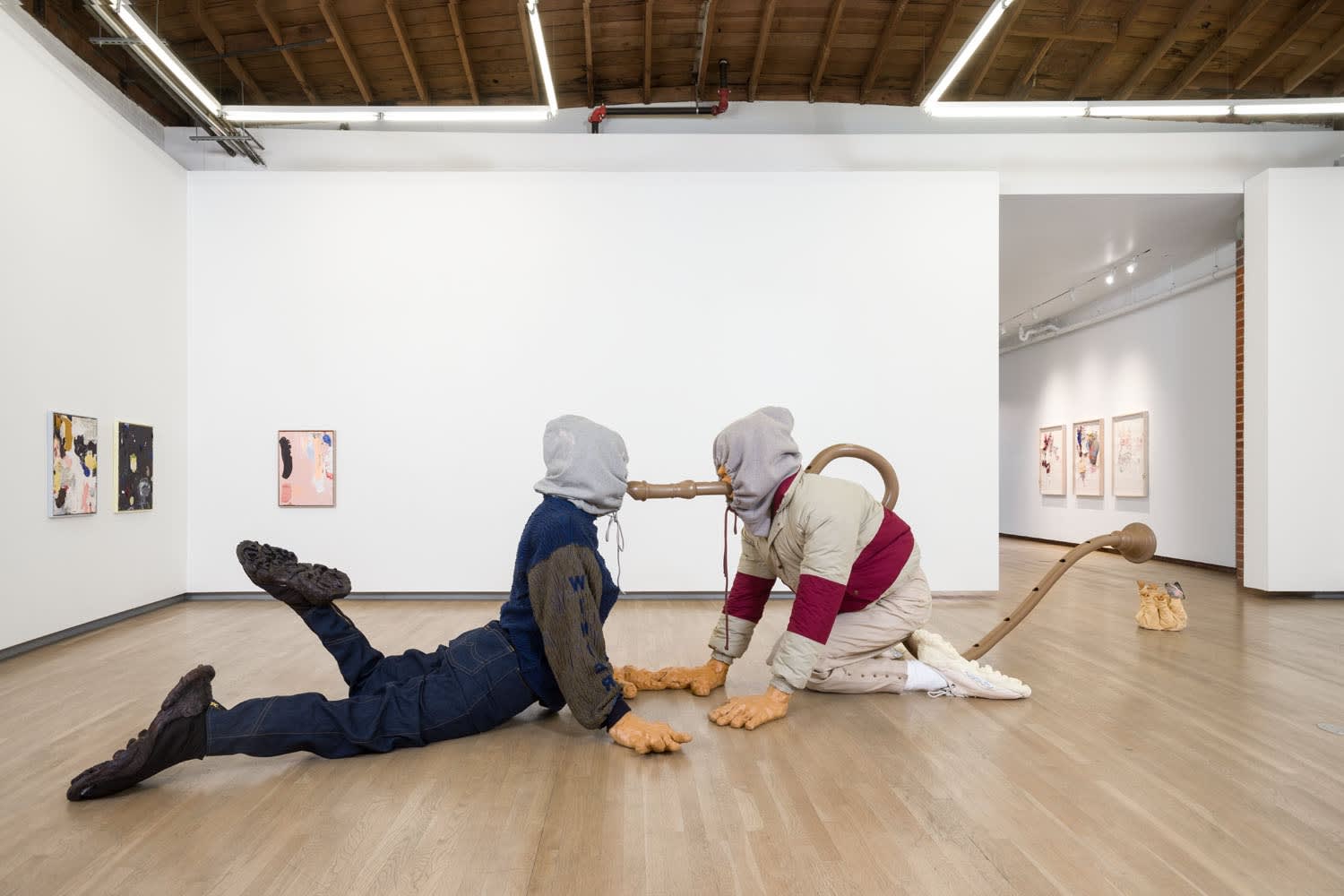 Tori Wrånes: Mussel Tears, Shulamit Nazarian, Los Angeles, January 29–March 12, 2022. Courtesy of the artist and Shulamit Nazarian, Los Angeles. Photo: Ed Mumford.
Tori Wrånes: Mussel Tears
Norwegian artist Tori Wrånes's multi-disciplinary practice encompasses performance, sound, painting, and sculpture to produce fantastical worlds strung between reality and myth. Mussel Tears is inspired by her hometown of Kristiansand, a small fishing village, whose mussels are now threatened by environmental decline. Sculptures of intertwined humans and animals, corporeally suggestive abstract painting, and mussel shells embedded in cement are joined by the artist's non-verbal vocalizations, pointing to an interconnectedness of life forms.