Tori Wrånes: Ældgammel Baby
November 1 – December 30, 2022
Stiftelsen Lillehammer Museum,
Stortorget 2, 2609
Lillehammer, Norway
PLAN YOUR VISIT HERE »
One of Norway's most innovative and internationally in-demand artists, Tori Wrånes is celebrated for her spectacular performances, sculptural installations and surreal video works.
For Ældgammel Baby (Ancient Baby), Wrånes presents a spectacular five-channel video work. Dressed in distinctive costumes and with her voice as a powerful instrument, she invites us into a wonderful and dreamlike universe. Her world is both moody and scary and has a psychologically charged atmosphere.
The video installation Ældgammel Baby, 2017, is reminiscent of trolls from Norwegian fairy tales, but at the same time points out that every single person needs a space for their own fantasies, thoughts and dreams.
Wrånes has thrilled audiences with a wide range of performances at renowned exhibition venues such as the Museum of Contemporary Art in Oslo, the Palais de Tokyo in Paris, the Sculpture Center in New York, the Biennale of Sydney, Performa 13 in New York and LAXART in Los Angeles.
Lillehammer Art Museum bought the work Ældgammel Baby in 2021 for extra funding from the Ministry of Culture during the corona pandemic.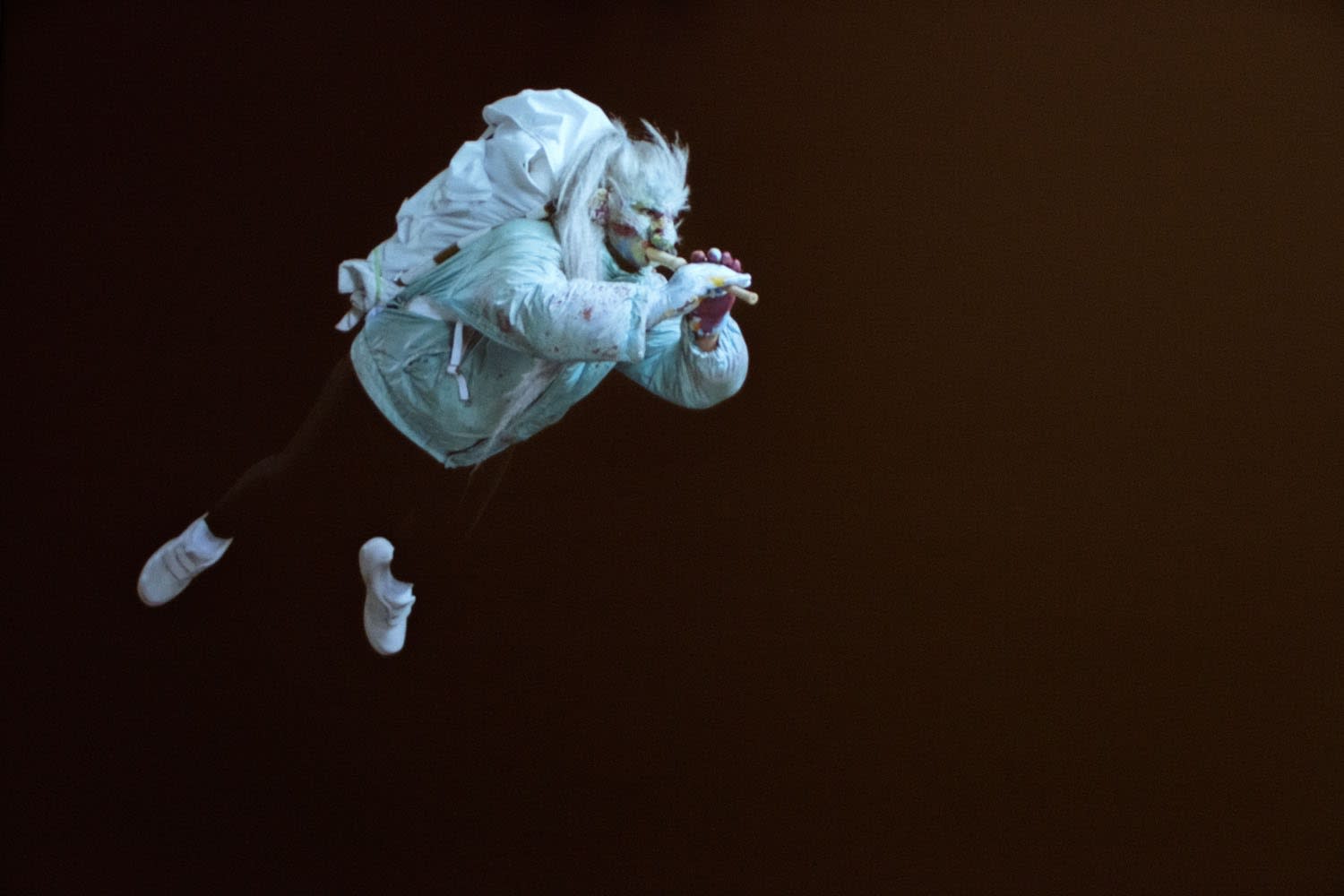 November 1, 2022