The Kranzberg Arts Foundation commissioned 20 artists to paint large murals on the walls of buildings between Josephine Baker Boulevard and North Leonard Avenue, near where the Midtown neighborhood borders Grand Center.
RAINBOW DRIFT (DETAIL), 2021. ACRYLIC ON FACADE, DIBOND, 12 X 50 FEET
"This stretch of Grand Center is very underutilized and underappreciated in terms of the walkability, and just acknowledging that this area could be a source of inspiration if it just had some paint and pigment embedded in the facades," said Gina Grafos, director and chief curator of visual and literary art for the Kranzberg Arts Foundation.
The Kranzberg Arts Foundation worked with Paint Louis and Painted Black STL, organizations that have promoted street art by Black St. Louisans, to identify participating artists. The contribution from people involved in those organizations was pivotal to the project and its acknowledgment of "the history and legacy of graffiti and street art, and thinking about how this art form can further be amplified," Grafos said.
The murals are large and brightly colored. Organizers said they will help transform the mood of a neighborhood that houses several cultural organizations, but has little daytime foot traffic and borders a vacant lot.
Work on Walls Off Washington began in 2019 with a mural by Remix Uno, an artist based in Mexico City. Organizers plan to continue commissioning artists until the work covers four blocks.
Rainbow Drift, 2021. Acrylic on facade, dibond, 12 x 50 feet

WENDY WHITE, RAINBOW DRIFT, 2021. ACRYLIC ON FACADE, DIBOND, 12 X 50 FEET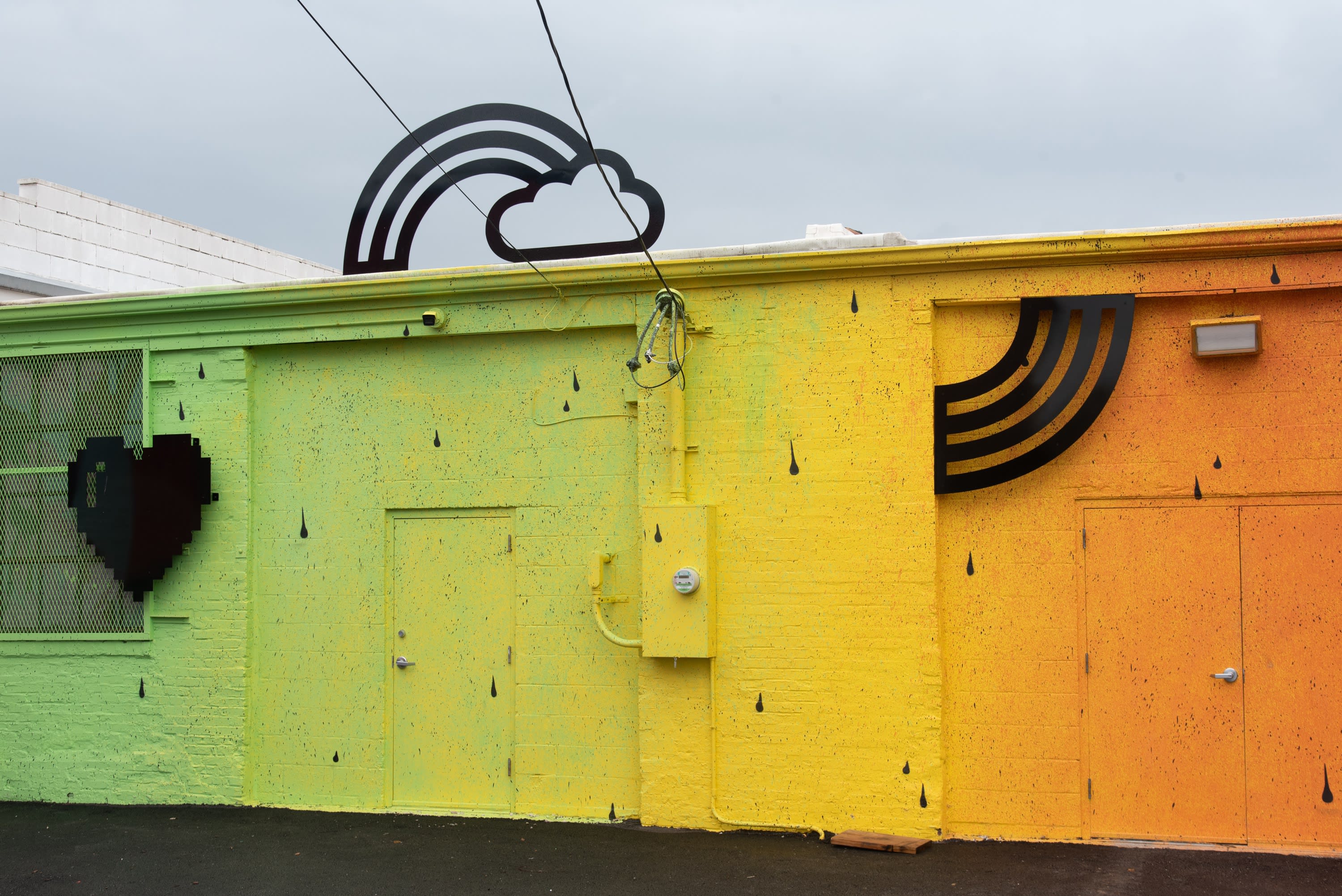 RAINBOW DRIFT, 2021. ACRYLIC ON FACADE, DIBOND, 12 X 50 FEET
Plan Your Visit:
Kranzberg Arts Foundation
3333 Washington Blvd.
St. Louis, MO 63103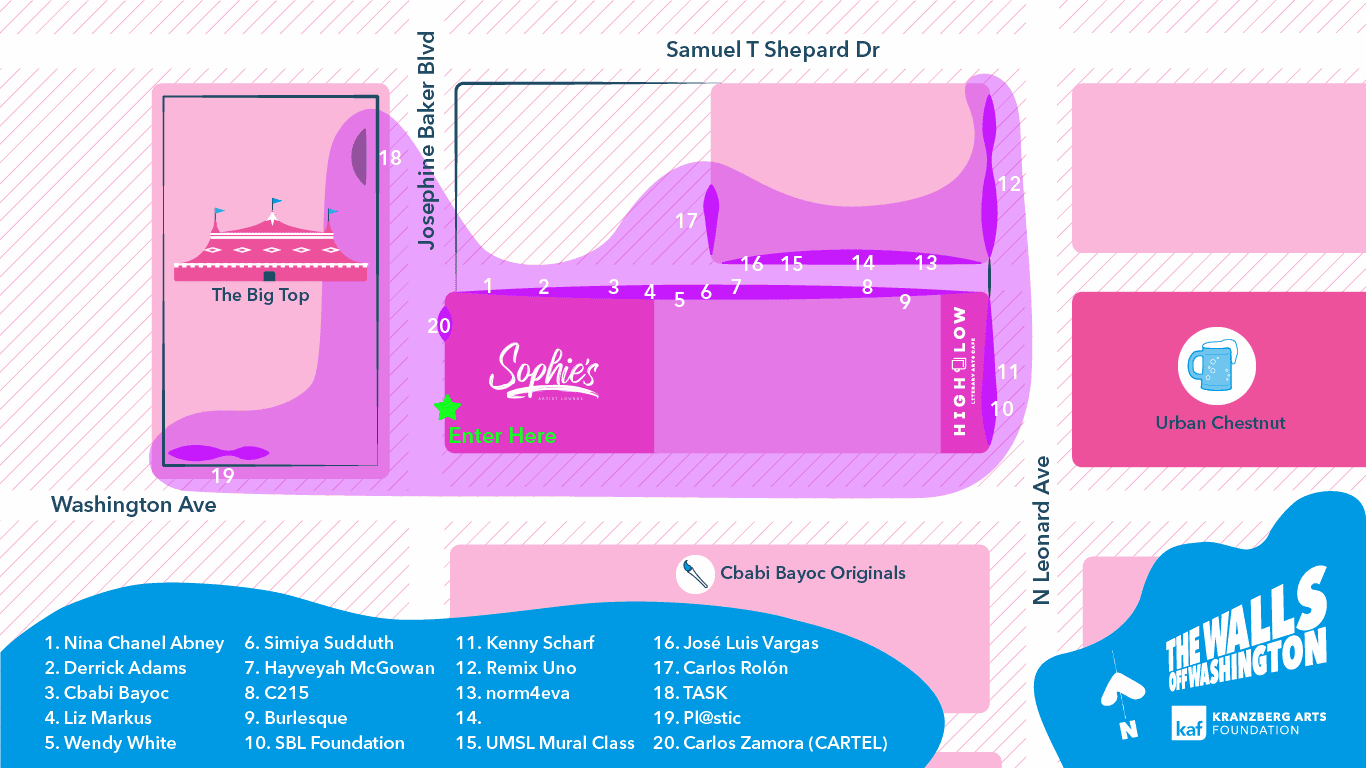 October 7, 2022