SHULAMIT NAZARIAN LOS ANGELES GALLERY JUST CELEBRATED ITS TENTH ANNIVERSARY, WHICH IN GALLERY YEARS IS A SERIOUS ACHIEVEMENT AND REASON ENOUGH TO VISIT WITH SHULAMIT NAZARIAN AND HER GALLERY PARTNER SETH CURCIO.
"The most meaningful part of what I do," Shulamit Nazarian told me recently, "is learning from my artists, opening these amazing windows to their narrative, their cultural history or personal history."
For its anniversary, the gallery exhibited a group show of many new works made for the occasion in a diversity of mediums and materials by gallery artists such as Wendell Gladstone, Reuven Israel, Tori Wrånes, Coady Brown, Daniel Gibson, Summer Wheat, Bridget Mullen, Michael Stamm, Fay Ray, Mikey Yates, Amir H. Fallah, Trenton Doyle Hancock, Naama Tsabar, Cammie Staros, Wendy White, Manal Kara, Annie Lapin, Katie Dorame, Charles Snowden, Maria A. Guzman Capron, and Ken Gun Min. The exhibition closed August 27, 2022.
Much of the work was striking, bold and the expression of singular visions and talents. Many of the artists' work is in dialogue with their background, personal history, ethnicity or personal history as immigrants or the children of immigrants. In this way, the gallery is a reflection of Shulamit Nazarian herself.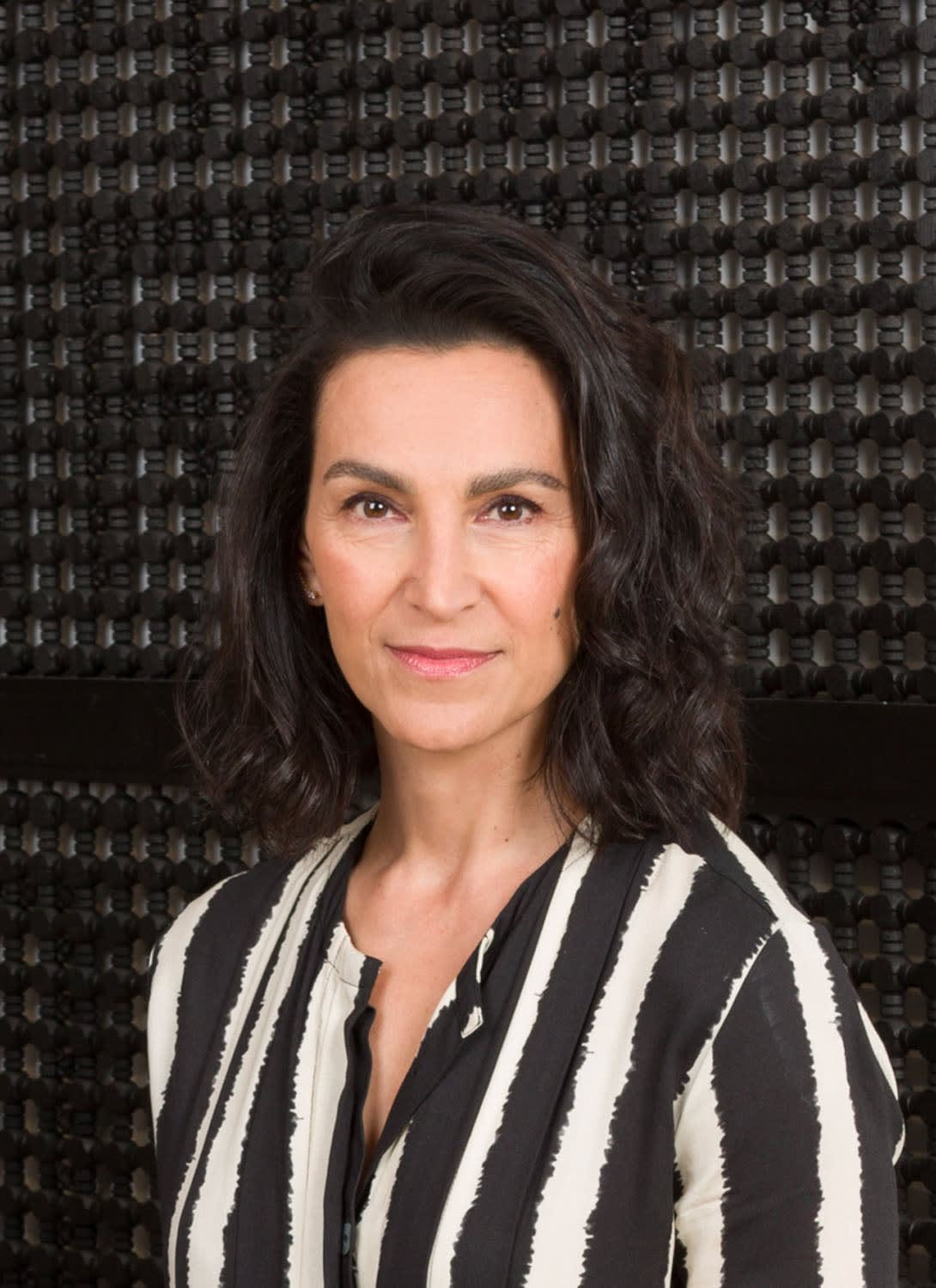 SHULAMIT NAZARIAN. COURTESY OF SHULAMIT NAZARIAN, LOS ANGELES. PHOTO: MICHAEL UNDERWOOD.
Nazarian's journey begins with childhood in Tehran, Iran. What she recalls most is that her mother, Soraya, who would later become an accomplished sculptor, was a great cook and took great care in the presentation of food and how they welcomed guests. Another particular moment of inspiration was a children's theater in Tehran. "For me, that was just magical – the children playing on the stage, the music and the lighting, the costumes, and the stories."
Nazarian arrived in the US at age 15, following the Iranian revolution and a year spent in Israel, already speaking some English but requiring ESL classes to improve her fluency. Attending Beverly Hills High School was a "huge culture shock" but also provided a unique opportunity to study architecture in a special program at the school.
"For me, the idea of architecture was really about the human importance of having a place you belong to... I felt that if you can create a space where you feel like you belong, that was always important to me." Also, her father, the late Younes Nazarian, was in construction and she loved seeing all the large machinery, the tractors and bulldozers with which he worked.
At Beverly, Nazarian won a prize for her architectural studies. She went on to study architecture at USC and then at Pratt Institute in New York. Upon graduation, while living in New York, her father introduced her to a painter who had left Russia and lived briefly in Israel before arriving in New York. He was in financial distress and her father asked her to help him. The artist had exchanged some of his paintings in return for giving him a place to live and she began displaying his works in her home. "We helped him sell a lot of his works." That experience, which just came her way, was her first taste of being a gallerist.
Several years later, after Nazarian had returned to LA and was busy raising three teenagers, she was approached by one of her USC teachers, Ruth Weissberg, to organize an exhibition of exiled Iranian Jewish Artists. Nazarian's first response was "I'm not a curator. I haven't studied Art." Although she was a member of the Iranian Jewish Community in Los Angeles she had never been exposed to any artists or art in the community. But Weissberg insisted, saying "You know what to do and I'll help you." So Nazarian started researching and was "wonderfully surprised by how our community had some really great artists" who, it turned out, were happy to be exhibited anywhere, including in Nazarian's home.
Nazarian began to exhibit artists in her home and discovered that all the traditional Iranian Jewish values of hospitality, and what her mother had modeled in terms of presentation and display, were essential in showing art and in making the artists and the potential collectors feel at home. At the same time, she was learning what it meant to support artists and be a dealer.
Nonetheless exhibiting at home was intrusive on her family, and so in 2012, Nazarian opened her first gallery space in Venice, designed by WHY Architects led by Kulapat Yantrasast, that she hoped would become like an extension of home. Her original inspiration was that the gallery would be devoted to discovering and supporting Middle Eastern Artists with an emphasis on work by women, and with a mission of exposing and educating the Iranian Jewish Community about Art and the greater Los Angeles art audience about these artists.
The gallery's first exhibition of Iranian Jewish Artists coincided with the landmark exhibition at the UCLA Fowler Museum, Light and Shadows: The Story of Iranian Jews and attracted lines around the block for the new gallery.
"It was a really wonderful and strong way to start." Despite the crowds, however, there were few sales. Nazarian realized that she had a lot to learn in terms of running a successful gallery. Nazarian had to learn "the language of contemporary art." She discovered that every aspect of her gallery's presentation was important from her branding of the gallery and its website to how the art was displayed. "It was a challenge, a really good challenge," Nazarian now says, to learn how her gallery could be productive for the artists she exhibited and be sustainable in terms of paying staff and gallery expenses as well as being profitable as a gallery.
Nazarian came to realize that her niche focus was neither the best approach for her artists nor for her gallery. One of the artists Nazarian hoped to exhibit, Amir H. Fallah, told her he saw himself as a contemporary artist. He didn't want to be cubbyholed as just an Iranian-born artist and that until she widened her perspective to represent emerging and mid-career contemporary artists, he would not exhibit with her. However, he suggested it might be valuable for her to talk to Seth Curcio, a curator he liked a lot who had a decade of experience as an arts writer, publisher, and curator of non-profit art spaces.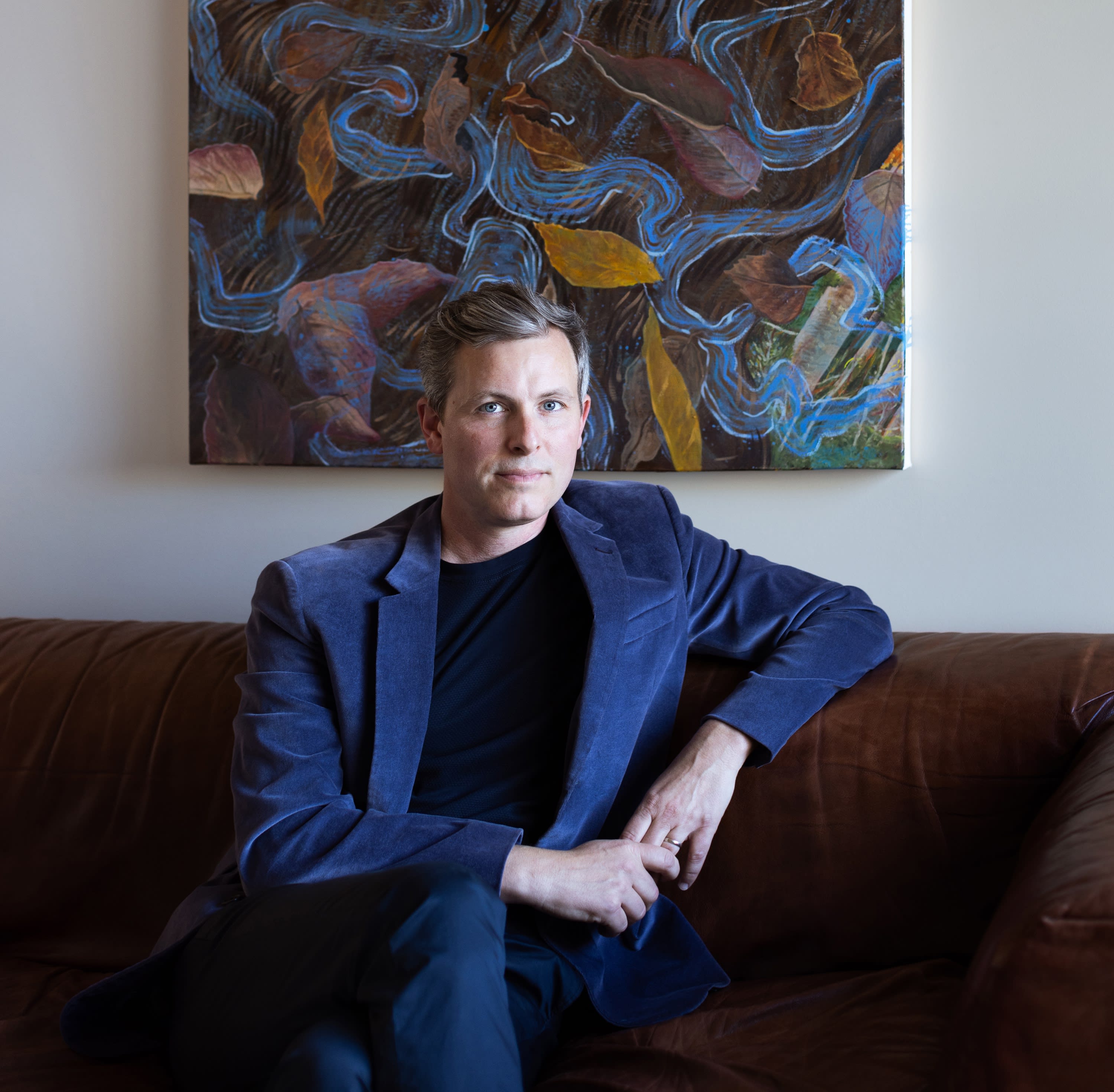 SETH CURCIO. COURTESY OF SETH CURCIO AND SHULAMIT NAZARIAN, LOS ANGELES. PHOTO: ILONA SZWARC.
In 2016, Curcio joined ShulamitNazarian and together the gallery expanded its initial vision to represent artists who brought their backgrounds to bear on their art, speaking in unique voices in a variety of media. The gallery's program grew to represent new artists, including Fallah, as well as artists such as Fay Ray, Trenton Doyle Hancock, Reuven Israel, and Wendell Gladstone.
In 2017, the gallery further expanded, moving to a new location in Hollywood at Melrose and La Brea. The gallery has since increased its footprint by adding another exhibition room as well as working with Shamshiri Studio to recently redesign the second floor into private offices, communal workstations, a kitchen, and entertainment space – all with the hope of furthering the feeling of the gallery as a community space.
Curcio, who is now a co-owner of the gallery, spoke about the artists Shulamit Nazarian now represents: "First and foremost, we're looking for artists that are willing to address a very unique point of view about pertinent, social issues of our day, and that can come from a variety of perspectives and backgrounds… We want artists that regardless of the context, there's something so singular about them that it's unmistakable. And while it's a tall order, in the back of our minds, we're always asking ourselves when we are working with a new artist, whether or not they have the potential to influence another generation of artists. And then we try to think about how we can create a greater sense of diversity within the program in all respects, because if a program is done right, each artist will add value to every other artist. We want to aim for as complete of a picture as possible," Curcio said, adding, "And it's always a work in progress."
"What we are also trying to do is bring in voices that are quite strong," Nazarian added, "Sometimes we look to mid-career artists that have created an amazing career but haven't really been shown in LA and we feel that it's important that the LA audience and museums become more aware of them."
To that end, Nazarian said that it's important that have a brick-and-mortar location so people feel they can see works that they can reliably identify as belonging to your gallery, even when exhibiting at art fairs domestically or internationally. It's equally important, Nazarian said, for the artists to also feel they have a home where people can engage with the artists' work.
"Our program has always been very artist-focused," Nazarian said. "And because of that, there's an authenticity… between us as the owners [of the gallery] and the artists. In the end it's about building the artist's career and the importance of their role in our culture. We take this extremely seriously. It's not about selling a pretty picture. It's really about creating history."
TRENTON DOYLE HANCOCK, ME YOU WERE, 2022. COURTESY OF THE ARTIST AND SHULAMIT NAZARIAN, LOS ANGELES. PHOTO: ED MUMFORD.
As of this writing, the 10th Anniversary show is already past, and the future for Shulamit Nazarian beckons. Their next major exhibit, opening on September 17, and on view through October 29, 2022, is a solo show by Houston-based artist Trenton Doyle Hancock (this is his second solo show with the gallery). Hancock's work is both pointed social commentary, a personal iconography and, at times, darkly funny. His work often features comic book like-figures as an alter ego – in some recent work they seemed to take on Philip Guston-styled Klansmen. However, Hancock's work continues to evolve.
The new smaller second gallery space will showcase Senescent Stone, a new series of free-standing and wall-based ceramics by Los Angeles-based artist Charles Snowden (also on view from September 17 through October 29).
INSTALLATION VIEW OF SHULAMIT NAZARIAN: 10 YEARS, JULY 9–AUGUST 27, 2022. COURTESY OF SHULAMIT NAZARIAN, LOS ANGELES. PHOTO: ED MUMFORD.
August 29, 2022