Amir H. Fallah recently unveiled Universe, a hand painted mural for the Cerritos College Student Center. The three-panel mural celebrates the cultural diversity of the college while creating a welcoming focal point for students to gather, reflect, and rest between classes.
Situated at the heart of the campus, the mural features botanical imagery depicting flowers and plants from around the world. Flowers from Africa sit next to plants from the Americas and blooms from Asia intertwine with foliage from Europe, creating a cohesive image of unity and harmony. Colored borders along the edges of each mural act as a visual connection across all murals, as well as house symbols related to each of the areas of studies on campus. Though the plants come from distant geographies, they unite to create a beautiful, bold symbol of diversity and coexistence, echoing the rich culture that Cerritos College fosters among its students.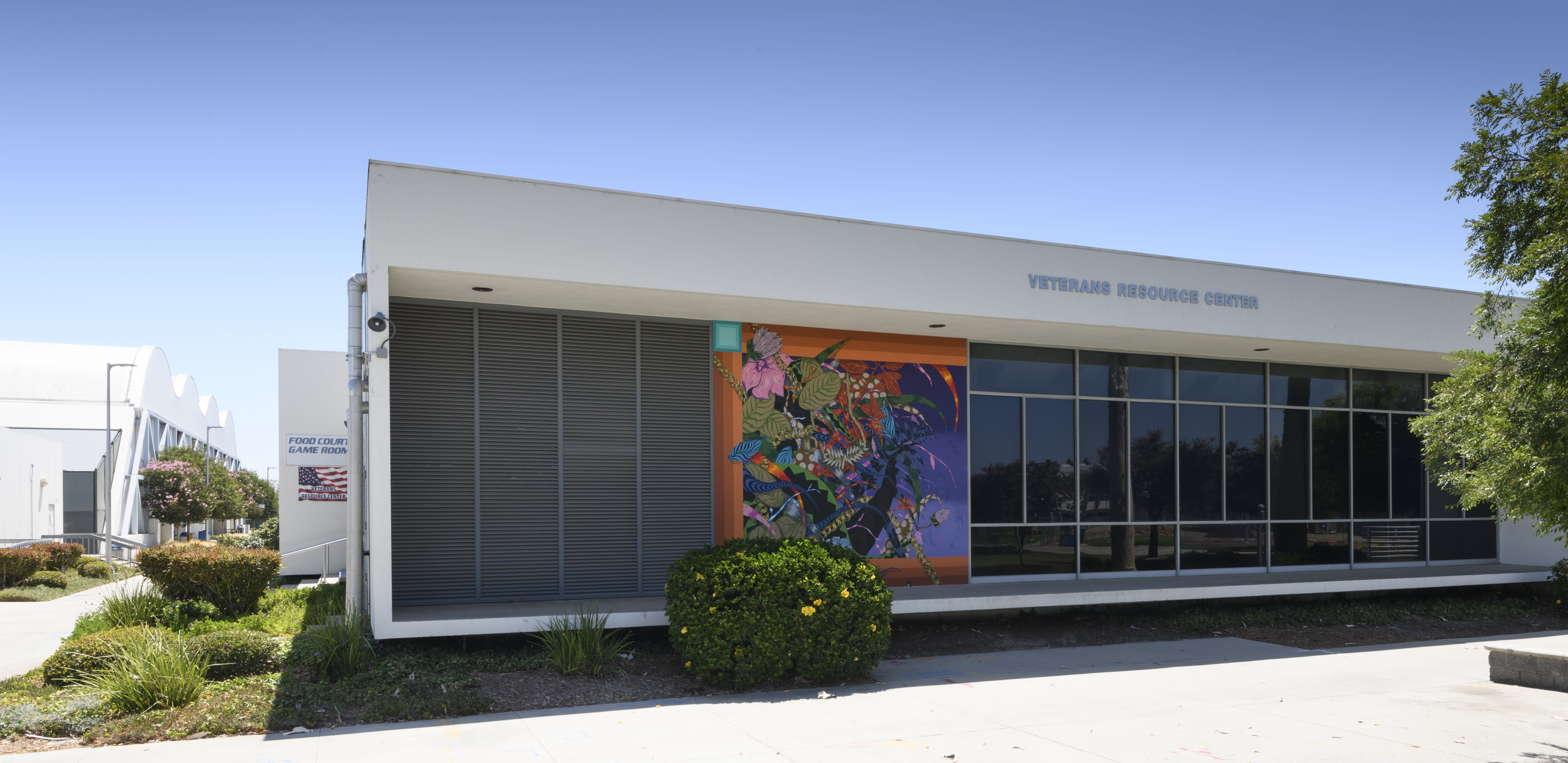 In developing the mural for the campus, Fallah invited students to discuss the project with him, interviewing them about their nationalities, cultural backgrounds, how their families arrived in California, and their academic interests. In turn, the flowers, plants, and disciplines represented in the mural become symbolic of a cross-section of the Cerritos College student body. Through this public engagement activity, the artist not only invited the students to contribute to the mural but also offered them firsthand access to the public art process. The project encouraged the expansion of students' understanding of how the art that surrounds them is researched, constructed, and made, creating a rich dialogue between the artwork on campus and the people who live with and interact with it during their daily activities.
October 6, 2021