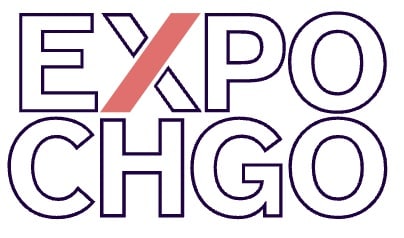 Booth 301


VIP Preview (Invitation or ticket only): Thursday, April 13, 6–9pm
Opening Night (Limited Availability): Thursday, April 7, 6–9pm
Public Hours: Friday, April 14, 11am–7pm
Saturday,April 15, 11am–7pm
Sunday, April 16, 11am–6pm

https://www.expochicago.com/
For EXPO Chicago 2023, Shulamit Nazarian is pleased to announce a solo presentation by Los Angeles-based artist Ken Gun Min, presenting new works from the artist's Westlake series.
Ken Gun Min's paintings explore intimacy, masculinity, and representation across cultures, while employing a mixture of western-style oil paints, Korean pigments, embroidery, and beading on raw canvas. Often featuring nude men, his portraits and lush landscapes concoct queer idylls where longing and euphoria manifest irrespective of expectations imposed on people in daily life.
A continuation of the artist's works charting queer spaces in Los Angeles, Min's Westlake series overlays reality with fantasy to capture the full emotional spectrum of queer experiences, from ecstasy and joy to melancholy and grief.
Born in Seoul, Min lived in San Francisco, Zurich, and Berlin before settling in Los Angeles. With this experience of Eurocentric capitals, his practice calls first-world-oriented perspectives into question. For the past several years, he has focused on the creation of cross-cultural figures and spaces by integrating eastern and western painting styles on a single plane. This practice investigates the way figures and landscapes can be colored by the material and stylistic choices made in their rendering. In both his technical application and the scenes he composes, Min challenges conceptions of sexuality, gender, and race, especially as it is depicted in Western art history.

Ken Gun Min (b. 1976, Seoul, South Korea; Lives and works in Los Angeles, CA) studied western painting and art history and theory at Hongik University in Seoul, Korea and received his MFA from the Academy of Art, University of San Francisco. Solo exhibitions include Silverlake Dog Park, Shulamit Nazarian, Los Angeles; Wounded Man, Hard-boiled Wonderland and the End of the World, K contemporary, Denver, CO; and Becoming Palm Tree, Gae Po Project Space, Seoul, Korea. Group exhibitions that featured Min's work include i know you are, but what am i? (De)Framing Identity and the Body, Utah Museum of Contemporary Art, Salt Lake City, UT; Sparkle in, Fade out, Torrance Art Museum, Torrance, CA; Who is Your Master? curated by Wolf Hill, 1969 Gallery, New York, NY: Bozomag: Bozo Family Hoedown, M+B gallery, Los Angeles, CA; and 36 Paintings, Harper's, East Hampton, NY. He was a Hopper Prize finalist and received awards from Direktorenhaus, Berlin, DE and the Kellogg Foundation, New York, NY. Min's work has been featured in Artnet, ArtMaze Magazine, Artsy Editorial, and Hyperallergic. The artist is currently featured in Strings of Desire at the Craft Contemporary Museum in Los Angeles and has forthcoming presentations at the Denver Art Museum and a solo exhibition at Shulamit Nazarian in late 2023.