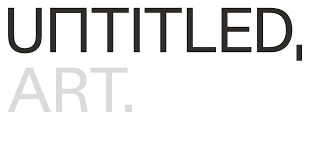 Booth E8

For UNTITLED Miami 2017, Shulamit Nazarian presents a three-person booth of new paintings by Los Angeles-based artist Wendell Gladstone and New York-based Wendy White, and new sculptures by Los Angeles-based Jake Ziemann.

In the works of each artist, viewers are confronted with the building up and crossing out of previous layers, using airbrush, spray paint, and translucent lacquers in a process of accumulation and obfuscation.

In the paintings of Wendell Gladstone, built-up canvases shatter the visual plane like skillful collages. Exuding a sculptural physicality, his pieces beg viewers to engage from all vantage points and permit layers of relief to emerge and disappear. Compositionally, Gladstone's dystopian narratives burst at the seams, birthing a cast of characters that take over as pastel colors, precise contours, and pristine airbrushed surfaces parody the darkness of his motley crews.

Wendy White's paintings look to 1980s surf and skate culture, distributing iconic branding amidst nebulous color fields of blue and grey. White's work conjures an acute sense of nostalgia, leaning into hues evocative of beach weather as a backdrop for her viewers' own projections of longing and melancholy. White's use of spray paint and airbrush techniques recall the abandoned pools and storefronts of her native Southern California, where cement bares witness to tides of youth culture. Territorial and purposeful, White's frenetic scripts cross out their predecessors and compete with superimposed commercial trademarks—confident in their saturation and ease of recognition.

Jake Ziemann's ceramic forms fold over, slump, and lean, physically depending on their solid structural bases, which are constructed of everyday industrial materials such as bricks, wooden slats, painted cardboard, and gypsum panels. Using materials that are suggestive of the artist's studio, and correlated with construction, these works are formally rooted in the process of building, while serving as a metaphor for the labor it takes to develop relationships with the world around us. Like White, Ziemann turns to repetitive mark making interchangeably bound and unbound to specific cultural references.